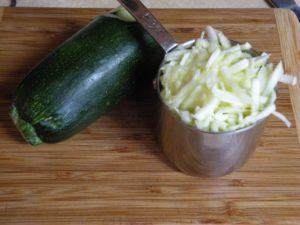 Although I didn't have to work this weekend, I kept myself pretty busy catching up on some housework and doing a little baking project of my own.  ThereforeI was happy that this week's HCB project was a quick bread that is on the Quick and Easy List.  It was indeed pretty quick to throw together.  I think that grating the zucchini and carrot were the most time consuming part which didn't take long at all.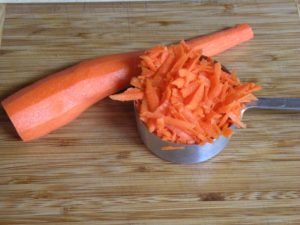 The flavor components are of course the zucchini and carrot and also include a banana, instant oatmeal and walnuts.  The ingredients make it sound pretty darn healthy don't you think?  I am curious to know what the nutrition information looks like and am wishing that Rose had included that in her book.  I know —  I'm probably the only one in the world that wants nutrition info for a cookbook on cakes.  But with all of hubby's health issues lately it is something we have had to focus on more and so I really do think it would be helpful to have.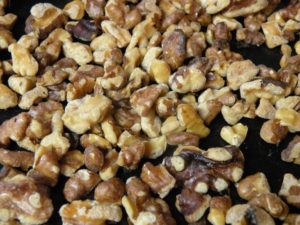 Anyway, back to the quick bread.  First step is to toast the walnuts.  Next, you mix the dry ingredients.  In a separate bowl, you make the batter and you can just throw all the ingredients in the KitchenAid and mix it up.  Add in the dry ingredients and the nuts and you're done.  This recipe make one 8-1/2″x4″ loaf.
The flavor is pretty good, although not wow. However, if it is a somewhat healthy kind of snack to eat, then it might be a good thing to have on hand.  I will be figuring up the nutrition info on this and then making a final analysis.