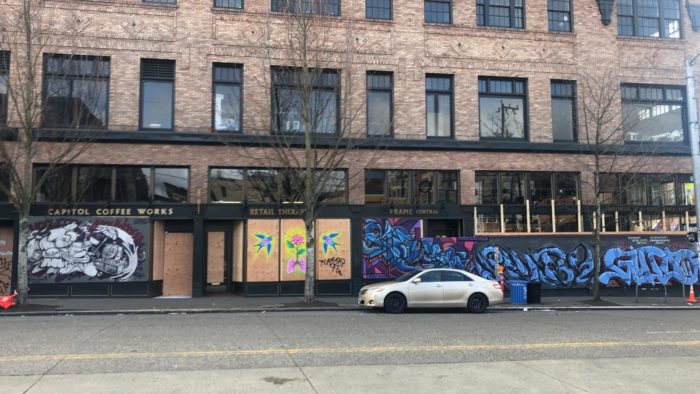 It's April 5th of 2020, and the streets of Seattle are empty as the whole world is struggling with COVID-19. To be perfectly honest, I never thought I would see a pandemic in my lifetime. I keep feeling like this whole thing cannot be real, and I suspect that many of you may feel the same.

Over the past few weeks I have been feeling the need to come back to my blog. I think that it is because it is a good way for me to personally recommit to the things that this blog is all about: wellness. The blog keeps me accountable to post, and that requires me to remain focused on my wellness.

You might be wondering why I haven't written for a while. Well, I have been keeping quite busy. I am now working full time in Human Resources and really enjoy it. I also decided to go back to school and I've been working on my Masters of Business Administration through Western Governors University. I am just beginning my capstone and am looking forward to having a bit more free time once it is finished. I've really learned a lot and feel that it will be helpful in my career.

As far as hobbies, I have continued to run about three times a week and to participate in running events. I am taking a break at the moment due to a foot injury, but I hope to return to it soon. I have also been taking a kickboxing class and absolutely love it! I can't wait to get back to it after the world returns to normal. I still ride my bike and have been cycling a few miles each day as part of my commute to and from work. I participated in the RSVP ride last fall, riding my bike from Seattle to Vancouver, British Columbia. I am hoping to do it again this year with some family members if it takes place.

So here goes. I'm recommitting to wellness and focusing on the positive. It's rather appropriate that my last post on this site was a quote by Jon Kabat-Zinn, "You can't stop the waves but you can learn to surf." Right now those waves are high, but we can do this!