These past months have been full of changes and new experiences.  The end of last year and the beginning of 2011 felt like a whirlwind and I hoped that the month of February might bring some calm with it.  We have been getting settled in to the new house and our new surroundings and in that respect things have definitely been in a good place.
Several weeks ago, I showed up for a routine mammogram and that set in motion a chain of events that really opened my eyes and changed my life.  I received a call a few hours after my test that I would need to go back for additional mammograms. I returned the next morning and not only had additional scans but also had an ultrasound.  I couldn't believe it when they wanted to do a biopsy that very afternoon.  I was in a fair amount of shock so I scheduled the biopsy for a few days later.  Long story short — they diagnosed Atypical Ductal Hyperplasia and I needed surgery to remove the precancerous growth.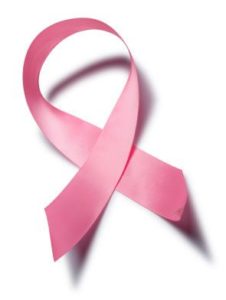 Monday I arrived at the hospital at 6:45 (that's a.m.)  They had to place a needle which they left in as a marker so that the surgeon would know where to cut.  Now this gets rather humerous, although I admit I was not laughing at the time.  The needle poked out about 4 inches and I had to wait until they were ready for me in the operating room so it was a little awkward to say the least.  So in a state of the art facility where they are on the cutting edge of research what do you suppose was the solution?  A Plastic Cup.  Yup, a Solo Brand plastic cup!  It was taped on and I had the pleasure of sporting this fashion accessory for the next FIVE hours.  I was so done with that by the time I got to surgery that I really couldn't wait for them to put me out.  One thing that I thought was cool was that my surgeon had me pick a CD that they played on headphones for me during the surgery and recovery.  I don't remember it at all but apparently they have found that it helps the patient relax more during the procedure.  I was worried that I would be sick from the anesthetic but they were able to give me some medication that made it so it didn't even bother me.
I am happy to say that the surgery went as expected and everything looks good.  I am grateful for wonderful doctors and nurses and a great surgeon.  I am also grateful that I was able to find out about this at an early stage.  My family has pampered me and and I am improving each day.
So I now consider myself a member of the pink ribbon club.  I am at four times greater risk of getting breast cancer in the future so I will get regular checkups to follow up.  I will also be taking some medication that will help reduce the chances of getting cancer.  I am hoping that each person who reads this will make an appointment to get a mammogram and to make sure to do it regularly.  There will be 200,000 people diagnosed with breast cancer this year.  Let's make sure that if it's one of us we find it as early as possible.